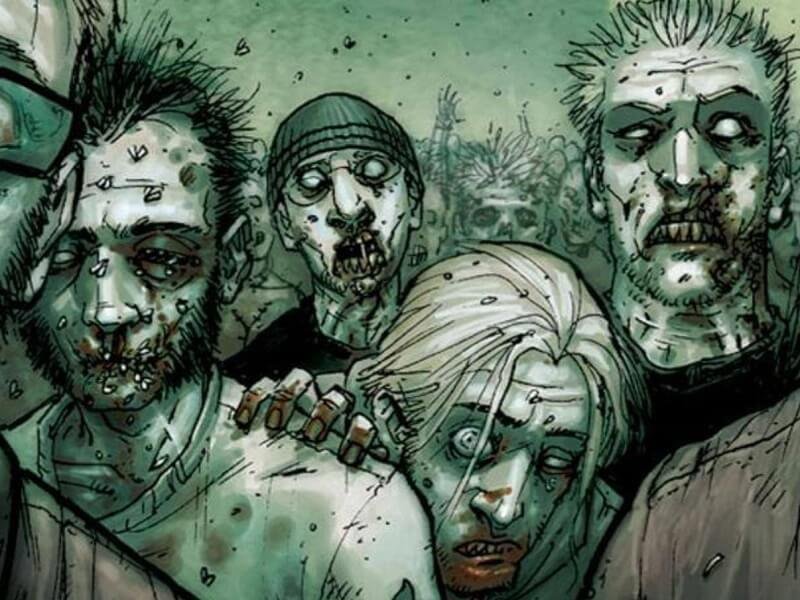 Essentials for surviving the zombie apocalypse. As you know, the zombie apocalypse is unavoidable and you will need to be prepared at all times if you're going to survive the first outbreak. We hope that you are preparing your mind and body regularly, but most importantly to survive the initial wave of the walking dead, you'll need some tools on hand to survive.
1. The Zombie Survival Guide
The Zombie Survival Guide is your key to survival against zombies who may be creeping up on you right now. Completely illustrated this book covers everything you need to know, including how to understand zombie physiology and behavior, the most effective defense tactics and weaponry, ways to outfit your home for a long siege, and how to survive and prepare for any territory or terrain.
2.
Tactical Backpack
This Tactical Backpack is a water-resistant backpack that can stand up to the test when bad weather strikes. It is made out of durable nylon. Inside of the Tactical RUSH 12 Backpack, there are 16 different kinds of storage options that allow for specific organization of your assets. Each one of these sections is zippered to ensure that all of your personal possessions are secure
3.
Barnett Whitetail Crossbow
The Barnett Whitetail Crossbow brings together the best mix of professional quality at an affordable price, perfect for shooting at Zombies.
4.
LIFESAVER Water Bottle
This is a life saver and a must-have if you need to drink water. The Lifesaver removes 99.99 % of water-borne pathogens and reduces heavy metals like lead, meaning even the filthiest water can be cleaned almost immediately.
5.
Tactical Bacon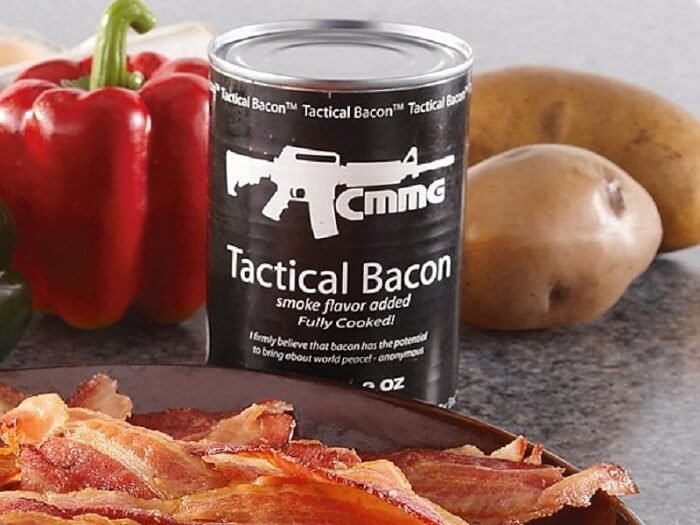 Tastes so awesome its like you just made it for breakfast (or lunch or dinner or snack time). It's Tactical Bacon in a can. Fully cooked and fully prepared. Perfect for camping, hiking, hunting, zombie standoffs, end of the world etc.
6. Taurus Raging Bull Revolver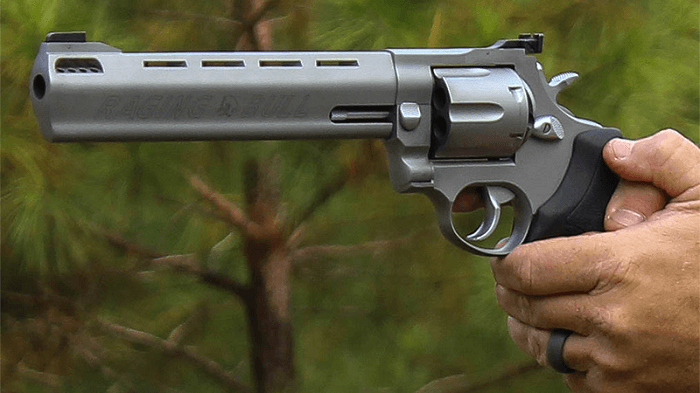 The Raging Bull Revolver is an excellent choice for hunting and killing Zombies. Whether sitting in a stand or blind, the almost quiet cock of the hammer and the crisp trigger made firing this revolver easy and comfortable.
7. The Brain Saw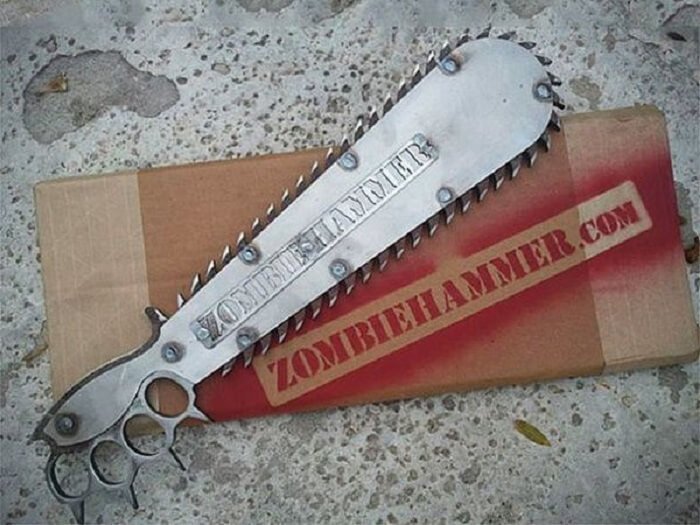 The Brain Saw is steel zombie weapon crafted with the robust design that makes a great option when setting up your home armory in anticipation of the coming zombie rising.
8. Lalo Tactical Boot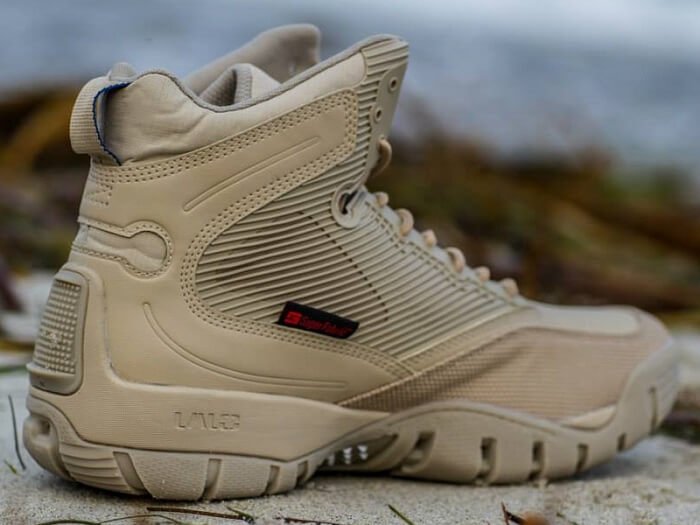 Extremely lightweight, these boots are a dream to wear. Anyone who is familiar with the outdoors knows that a heavy boot is a no go.
9. Brooklyn Shorty Baseball Bat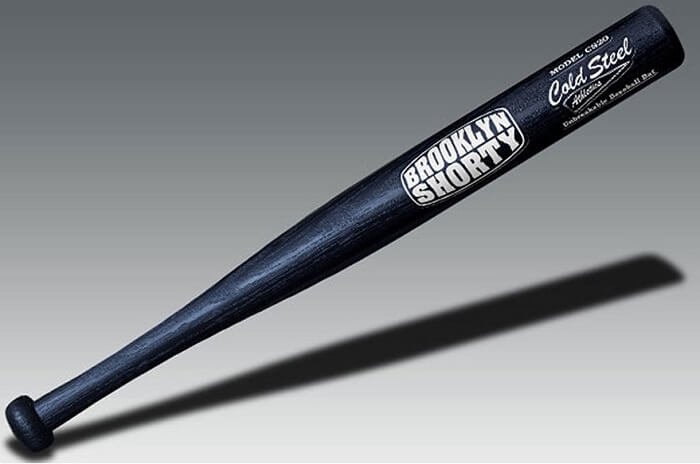 A baseball bat is a fairly functional tool to use against a zombie, it is a fine weapon which can be found in many homes and requires little to no training to use.
10. Zombie Apocalypse Survival Kit
All the things you'll need to survive the Zombie Apocalypse in a durable tin box. Featuring Tactical Knife, Multitool, Skull Face mask, Hunting permit, Zombie warning stickers, etc.
11. Ripsaw Tank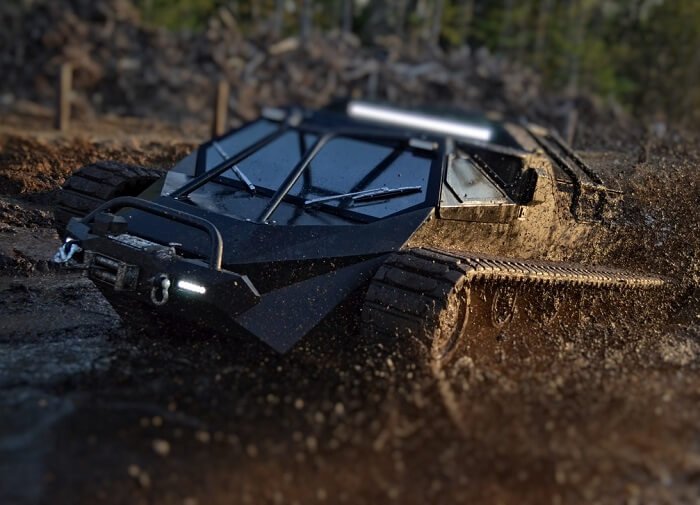 This unique off-road vehicle is not actually a "tank" but it is awesome!
12. Shotgun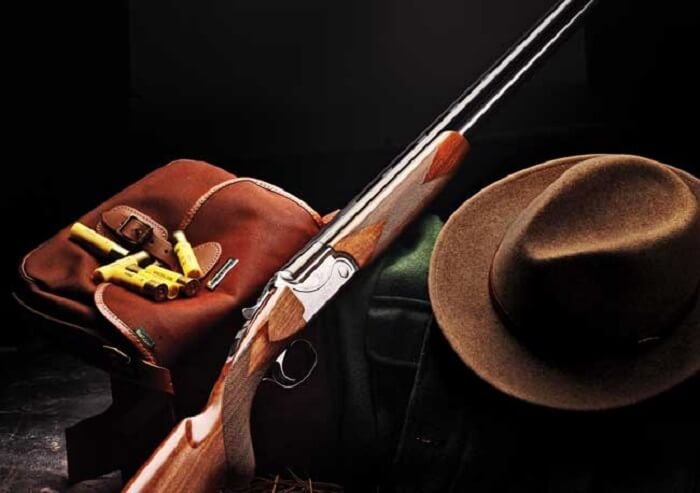 With a well-practiced shooter, the shotgun can become a highly effective weapon for dispatching zombies.
13. Respirator Mask
You better be prepared with a respirator so you don't breathe in airborne viruses.
14. Wearable Sleeping Bag
The Wearable Sleeping Bag, it's warm, super comfortable, and it's designed for maximum maneuverability.
15. Honey Badger Wheel
If you need to move heavy loads over rough ground Honey Badger Wheel is the right solution for the job.
16.

Bite-Proof Gloves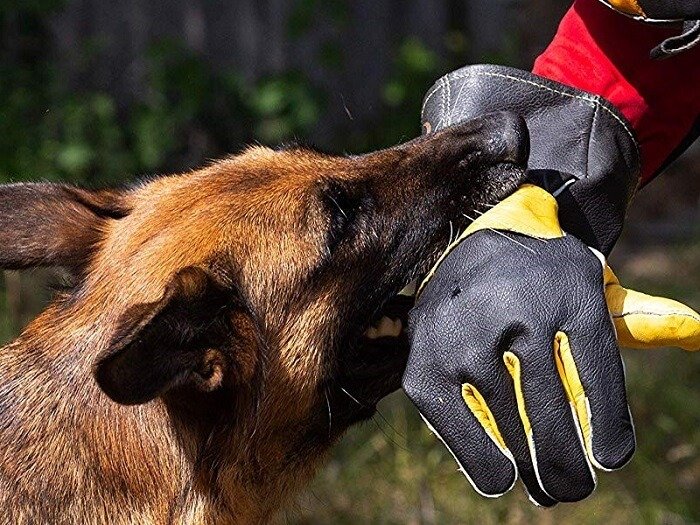 Reduce your risk of burns or scratches from coming into contact with hot coals or embers, grinding debris and Zombie bites.
17. Multitool with Firestarter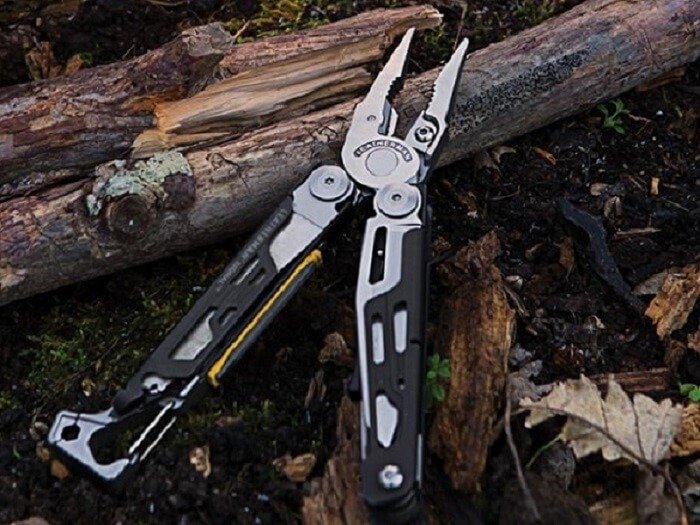 This Multitool with Firestarter combines everyday functional tools with new outdoor features. With tools like a fire-starting rod and an emergency whistle, you'll be prepared no matter what nature throws at you.
18. Zombie Jerky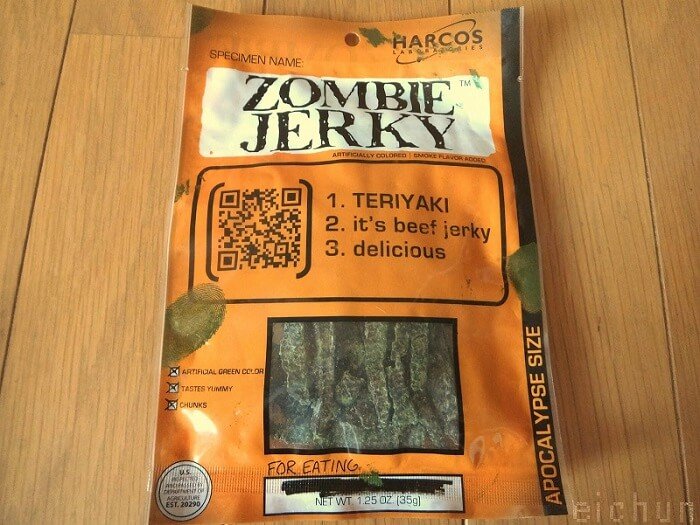 19.

Survival Seed Vault
The Survival Seed Vault gives you everything you need to grow your own vegetable and survive. Ideal for this year's garden or as part of your long-term emergency preparedness plan! Inside our sturdy can, you'll find 20 hardy heirloom seed varieties suited for almost any growing region.
20. Tentsile Tree Tent
This revolutionary Tree Tent is our flagship three-person model. An evolution of the hammock tent, this unique and comfortable outdoor shelter keeps you elevated above inhospitable terrain, snakes, insects, and other creepy crawlies.
21.
Self Defense Night Stand
This Self Defense Night Stand can be helpful as self-defense accessories in order to visually warn the trespasser that you are protected. Many people use an alarm system, but it's not effective when you're in the house.
22. Zombie Repellent Soap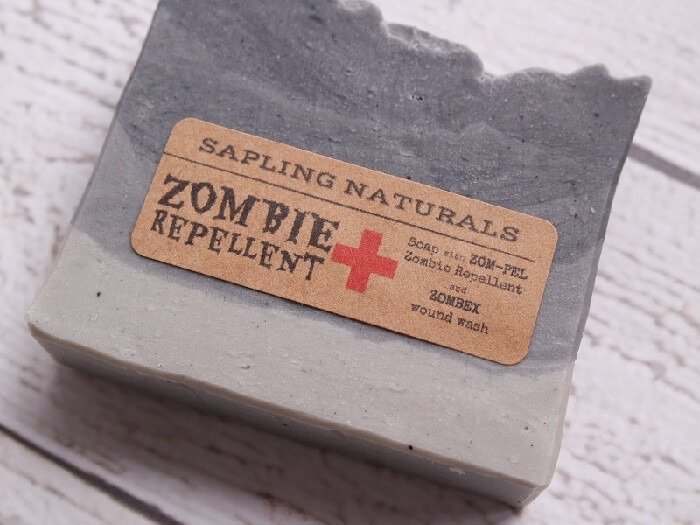 The zombie repellent soap contains special ingredients to mask your (oh so delicious) human scent, as well as antiviral wound wash to keep any minor scrapes or scratches from turning you into one of the walking dead. You will still want to smell good, even when surrounded by brain-eating zombies, after all
23. Sardine Can Survival Kit
25 survival items in an air-tight, waterproof, crushproof sardine can. You can fish with a fishhook and line, boil water in the can for your tea, find your way home with the compass, use the first aid supplies to survive the wilderness. Even includes duct tape, matches, whistle, signal mirror, razor blade, fire starter cube, chewing gum, salt, and a safety pin.
24. Paracord bracelet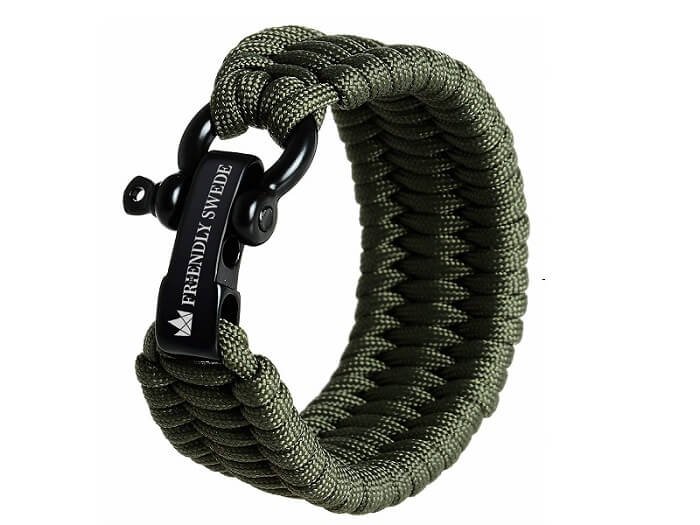 Awesome and cool paracord bracelet for men, women, and youth made of high-quality 550 lb paracord with stainless steel black bow shackle. Not only useful for emergency and survival situations it also looks great, too.
25. Zombie Condom
Besides the smell of rotting corpses and the danger of a deadly virus, it's nice to know that tapping some hot zombie is possible with this Zombie Condom.
26. Zombie Survival Crate
Surviving the zombie apocalypse requires you to travel quick and quietly, and that means packing light. You have to pick your gear wisely and keep them within reach at all times.
27. The
XM556 Microgun
The XM556 Microgun was designed and engineered around the 5.56mm NATO cartridge. This defensive suppression weapon is significantly smaller and lighter than it's big brother the M134. It was meant to stand in place of anywhere high suppressive fire wanted without the weight or footprint of the larger M134 electrically driven Gatling gun system. The current XM556 Microgun is smaller and lighter than some current 5.56mm beltfed Squad Automatic Weapons currently on the market, with 4x's the firepower.
28.
Survival Tactical Knife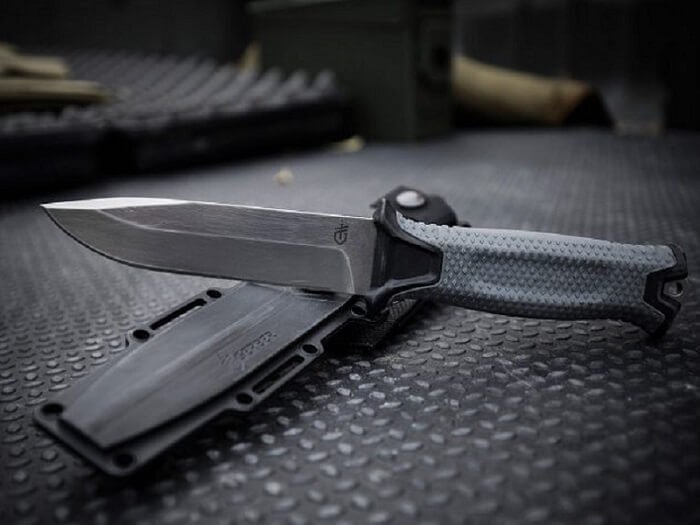 Gerber's StrongArm tactical knife it is a classic fixed blade built for brute power with an innovative sheath system that is the first of its kind. The snap-together sheath is very easy to use and can be mounted vertically on Molle, horizontally on a belt, or in traditional drop-leg fashion.
29.
Tactical Tomahawk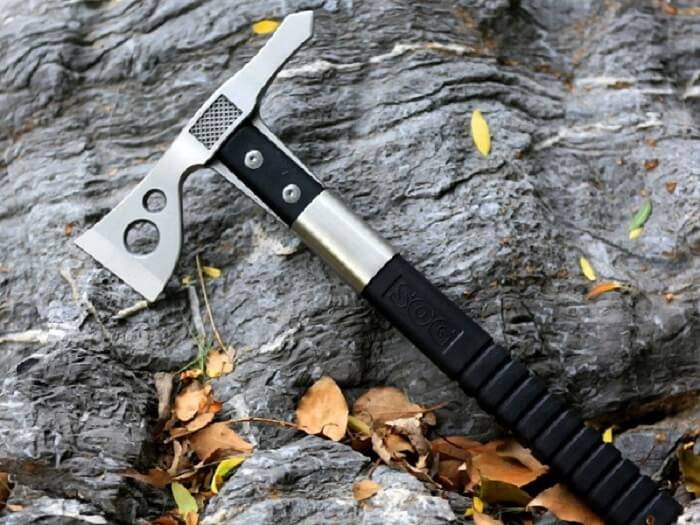 This unique multi-tool designed with military precision for breaching operations, obstacle removal, excavation, extraction, and other utility applications. Made of stainless steel with has a polished finish, the axe blade is created to fight corrosion and impact damage to ensure the strongest integrity.
30.
überleben Zünden Fire Starter
Überleben Zünden Fire Starter is everything you need, and nothing you don't. It's a practical luxury. create for neck carry The ideal balance of durability and weight. It's handcrafted and it's 100% real-deal.
31. The Piece Maker
The Piece Maker- zombie knife blade for the undead. The ultimate solution to any big problem that needs to be reduced to smaller, more manageable components. The Piece Maker is one of the original Zombie Hammer blades with the upgraded bolt together system allowing customization.
32. Henry U.S Survival AR-7 Folding Rifle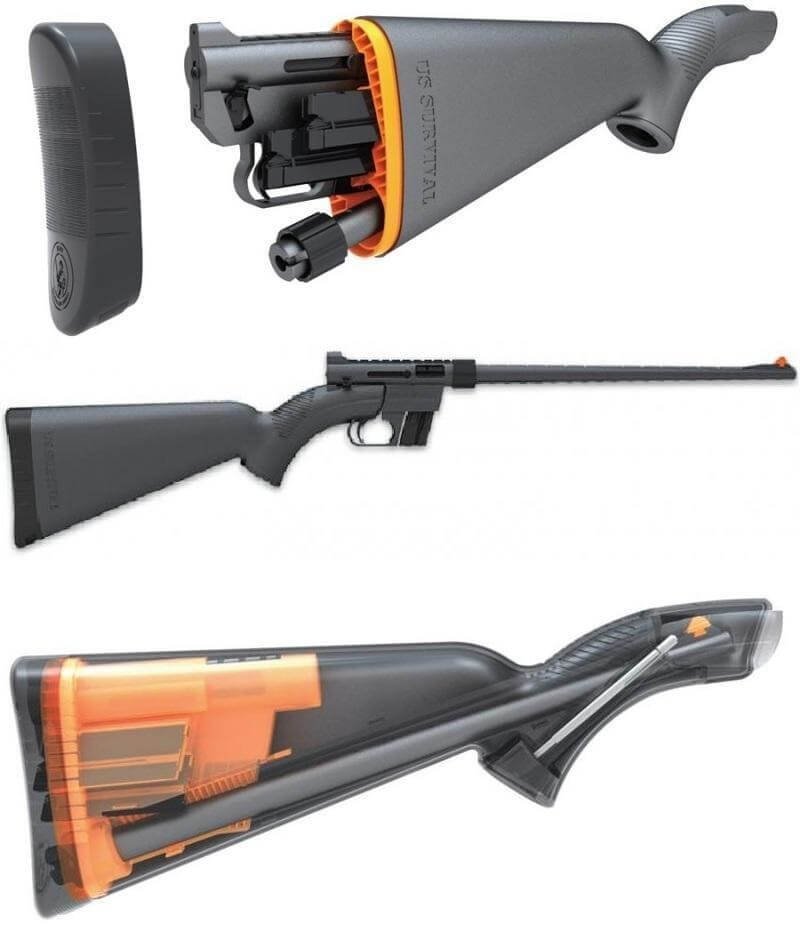 This remarkable and portable rifle is a favorite among military men and civilians and it's an excellent addition for every outdoorsman, especially for backpackers, campers and all kind of outdoorsmen.
33. The Field Guide to Knots
The ideal knot can make any job quicker, easier, and safer whether you want to build a shelter or rappel down a cliff. With more than 80 tested knots this Field Guide is indispensable for backpackers, climbers, sailors, hunters…
34. Hand Crank Solar Powered Flashlight
It is a perfect survival tool for extended power outages. Very useful and useful self-powered flashlight. This Hand Crank Solar Flashlight cranking flashlight will be your best friend when you going camping, hiking, traveling or any outdoor adventure.
35. Folding Portable Lightweight Kayak
Designed to make nature more accessible, Great for both novice and experts, Going from box to boat takes just a couple of minutes, it is lightweight and durable. There is of room to stash gear for weekend trips and short camping excursions.